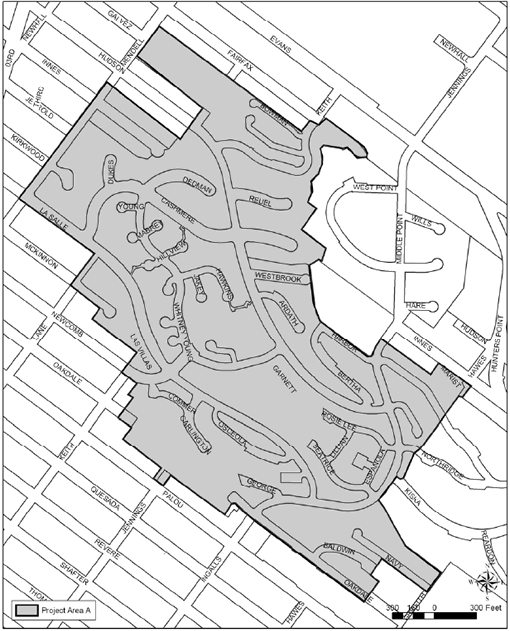 "Six residential towers will stretch up to 65 feet above the highest peaks of Hunters Point providing enviable views of The City and Bay, under newly released redevelopment plans to rebuild the public-housing site for low-income as well as market-rate residents.
Currently, 154 of the 267 decrepit public-housing units at the hilly site within The City's southeast area are rented from the San Francisco Housing Authority, according to city documents. The rest sit empty."
"Along with 267 public-housing units planned for the rebuilt neighborhood, there will be 315 market-rate units, 141 below-market-rate rental and ownership units, and at least 17 units built by Habitat For Humanity, plans show."
"Narrow, tree-lined streets in the redeveloped site will follow a classical grid-pattern that connect with roads in surrounding neighborhoods — a vast contrast to the current street-design that follows the circular contours of the land, according to Torney. The project will also include a trio of parks.
Work on the redevelopment effort is expected to begin late next year…[and] is expected to finish by 2015."
∙ Public housing in Hunters Point to have soaring views [Examiner]
∙ JustQuotes: A New Vision For A Hunters Point Neighborhood [SocketSite 5/07]
∙ JustQuotes: Redeveloping The Developments (And Changing The Mix) [SocketSite 3/08]