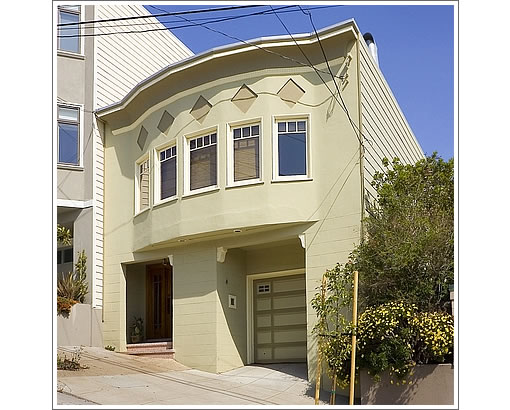 From a plugged-in tipster (who earns our accolades for thoroughness):
The stagers just left. Looks like my neighbors across the street are moving.
326 Valley St. Asking $1.495M.
Sales history: 6/21/2005 ($1,400,000); 11/02/2001 ($995,000); 1/16/1997 ($460,000); 7/24/1996 ($270,000) – contractor bought and put house through major renovations – added master suite (600 sq. ft.) on ground floor.
Improvements since 1997: upgraded kitchen cabinets and counters, better landscaping in the rear, but nothing major/structural. Worth noting: in 2007 the property next door went from eyesore teardown to new (contextual infill) condos.
It's not a perfectly clean apple (on account of the neighborhood improvement next door), but we'll consider it one nonetheless. So…Noe Valley, single-family, remodeled, "sweet spot" price point, predictions?
And once again, anybody care to acknowledge how the "median sales price" in Noe Valley has changed since the last sale of this home? The change in value should match, right?
∙ Listing: 326 Valley (3/2) – $1,495,000 [John Roach]