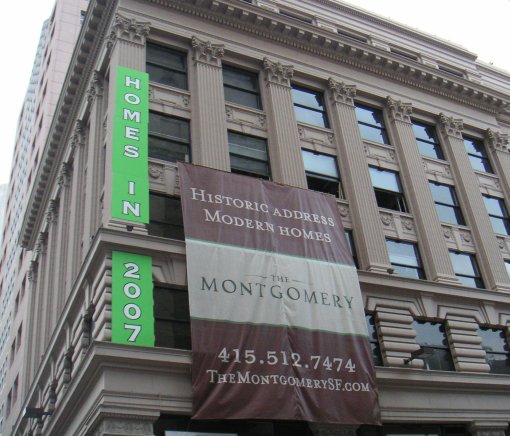 Work continues on the conversion of 74 New Montgomery (a "historic high-rise office building" built in 1914 and listed on San Francisco's historical register) into 107 condominium residences ("The Montgomery").
The development is being led by New Urban Properties with architectural design by Huntsman Architectural Group. Sales and occupancy are expected to commence in early 2007.
And while we haven't heard anything with regard to pricing, our one point of reference is a reported $80M budget for the conversion (i.e., they're not going to be cheap).