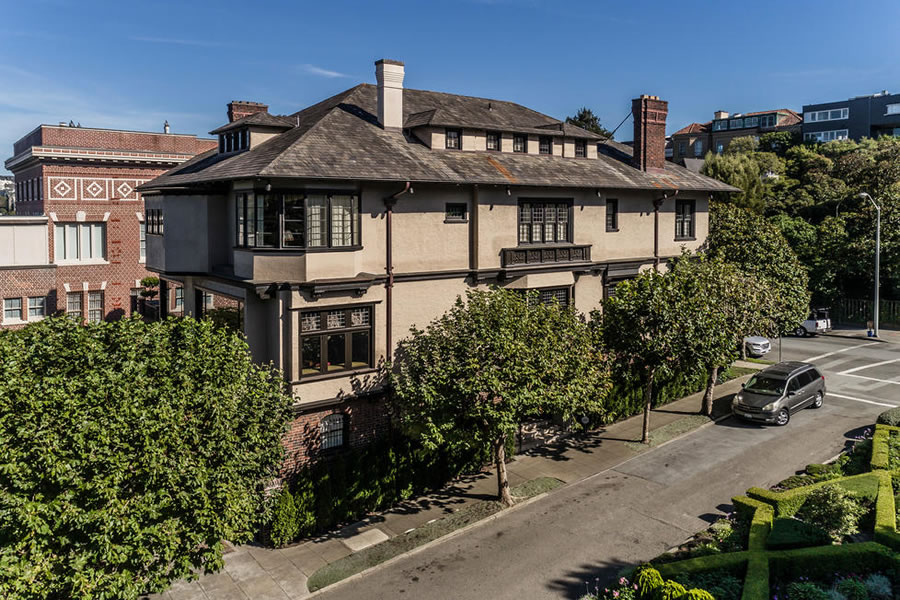 While never officially listed for sale on the MLS, the nine-bedroom Presidio Heights mansion at 34 Maple Street, which was designed by Hermann Barth and built for Mary A. Huntington in 1910, quietly hit the market at the end of last year with a $25 million price tag.
The now 11,700-square-foot home, which has been meticulously maintained, expanded and updated, sits on a 11,434 square foot lot at the corner of Jackson, with a large level yard, four-car garage and protected patio with views overlooking the Presidio.
And with the offering price having been reduced to $19.95 million at the end of February, the sale of 34 Maple Street has now quietly closed escrow with a contract price of $18.5 million, or roughly $1,581 per square foot, which is 26 percent below its original price but still represents the most expensive home sale in San Francisco this year and "within 7.3 percent of asking" according to all MLS-based stats.