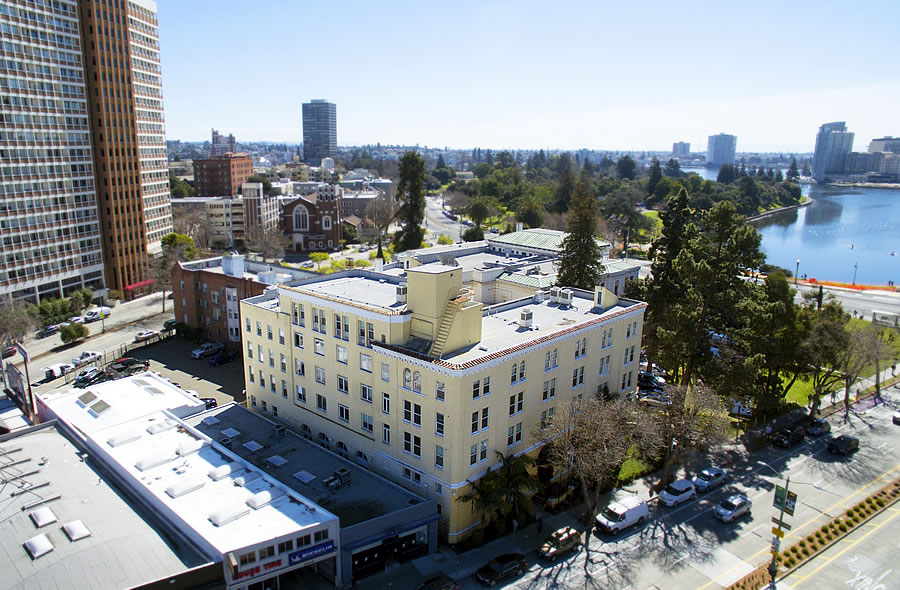 Built for the YWCA as a "home-away-from-home for young working girls" in 1929, the Blue Triangle Club building at 2332 Harrison Street was sold by the "Y" in the late 1950s and turned into the Lake Merritt Lodge, a single-room occupancy (SRO) hotel.
Foreclosed upon in 2013, the six-story building was sold to a developer for $5 million, renovated at a stated cost of $10 million and long-term leased to the Hult International Business School in San Francisco, which opened Hult Lodge, a 92-room undergraduate dorm, in 2015.
And packaged together with the adjacent SVS Job Placement Agency building at 2336 Harrison Street and the 26-space parking lot at 143 Bay Place, a parcel which is zoned for development up to 135 feet in height, the Hult Lodge portfolio is now on the market with a $30 million price tag.