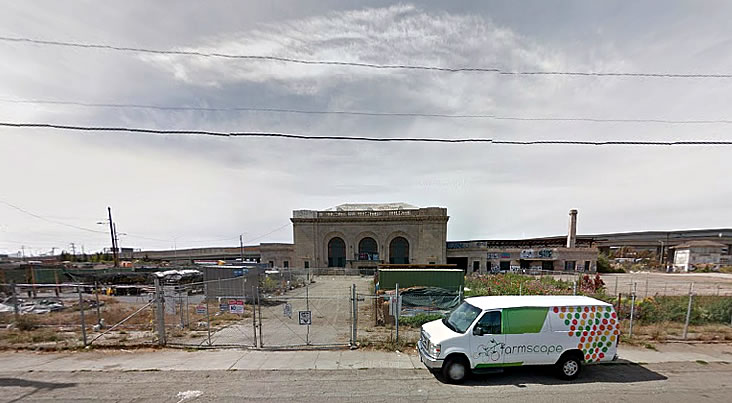 With the development of 171 townhomes on the parcel to the west of West Oakland's dilapidated 16th Street Train Station now underway, plans for another 44 condos to rise on the two-acre parcel to the east of the station are slated to be approved by Oakland's Planning Commission next week.
Part of Oakland's Wood Street District Plan for the redevelopment of the 29 industrial acres bounded by 10th Street, Wood Street, West Grand Avenue and Frontage Road/I-880, the historic train station at the middle of the district will eventually be rehabilitated with a mix of uses and a new 16th Street Station Plaza between the station and Wood Street.
In addition to the two projects on either side of the station above, the Wood Street District includes the 163-unit Pacific Cannery Lofts, the 130-unit Zephyr Gate townhomes and the 99-unit Ironhorse apartments which have already been built, along with an adjacent 235-unit development which was approved this past December and a 47-unit development which was approved in May.
The 44-unit "Signalhouse" project includes 38 two-bedroom townhome condos and 6 micro-units that could be used "separately or jointly" with an adjacent unit, all of which include either a one or two car garage with a total of 62 parking spots. And if approved next week, City Ventures, which is also developing the 171-unit "Stationhouse" project, is currently slated to start construction in the second quarter of 2016.