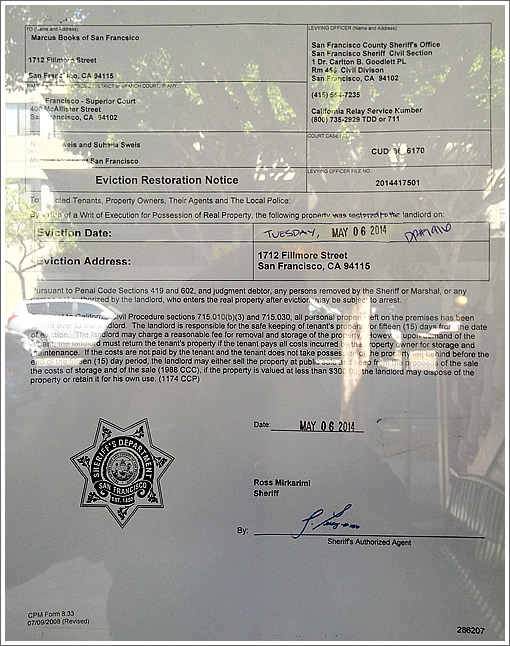 Having fallen behind on the rent, the locks have been changed at Marcus Books in San Francisco, the nation's oldest continuously operating and independent Black-owned and Black-themed bookstore, and the bookstore has been evicted from their Fillmore Street location which was designated a city landmark earlier this year.
As a plugged-in reader wrote at the time the building was landmarked:
This is all very well and good. However, the effort is motivated to save the book store business. In this day and age of Amazon and the demise of the ethnic book store, it is problematic how long Marcus' will survive. Then there will be a landmark building without Marcus'.
It's not the end of the story for Marcus Books, however, as the business does have another chapter in Oakland, at least for now.