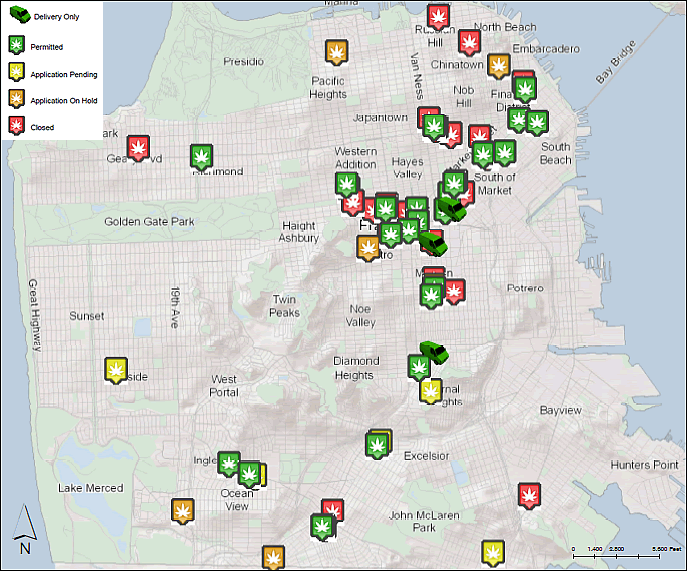 In late August of last year, the U.S. Department of Justice announced an update to their cannabis enforcement policy. While cannabis remains illegal federally, the Department of Justice is expecting individual states to create "strong, state-based enforcement efforts…. and will defer the right to challenge their legalization laws at this time," reserving the right to challenge the states at any time if necessary.
While San Francisco has instituted strong operational restrictions at a local level, California has yet to adopt "strong, state-based enforcement efforts" to regulate the consumption, cultivation, manufacturing, testing and retail of marijuana. The lack of a state-based regulatory framework could leave San Francisco's existing 29 Medical Cannabis Dispensaries (MCDs) in the Fed's crosshairs and at risk.
At the same time, in an attempt to address concerns that local restrictions are leading to an over concentration of MCDs in some neighborhoods and a lack of opportunity in others, San Francisco's Planning Department is recommending a number of policy changes which would expand San Francisco's "Green Zone" in which MCDs would be allowed to operate:
The Department identified three possible ways to expand the Green Zone and increase the number of available commercial spaces.

The first is to allow MCDs in zoning districts where they are not currently permitted, such as PDR, South of Market Districts and NC-1 Districts. The second is to reduce the Planning Code required buffer around schools from 1000' to 600' per State Law; and the third is to allow MCDs on the second floor in neighborhood commercial districts.

Doing all three of these actions together would expand the Green Zone approximately five times the current size, from 462 acres to 2373 acres.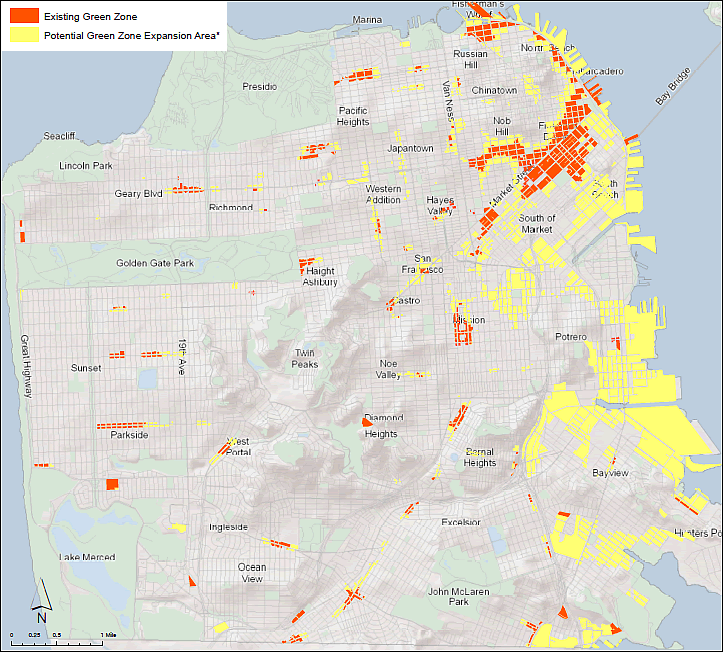 In addition, the Planning Department is recommending an elimination of the existing 1,000-foot buffer around Recreational Facilities that cater to those under 18, as the Department has found that most Recreational Facilities in the City serve various age groups "making the distinction hard to make and difficult to map," and the restriction "is rarely used to prohibit an MCD in a particular location."
The Planning Department will present their recommendation for expanding San Francisco's Green Zone along with a number of other MCD related findings and recommendations to the Planning Commission this week. Any changes would need to be approved by San Francisco's Board of Supervisors.