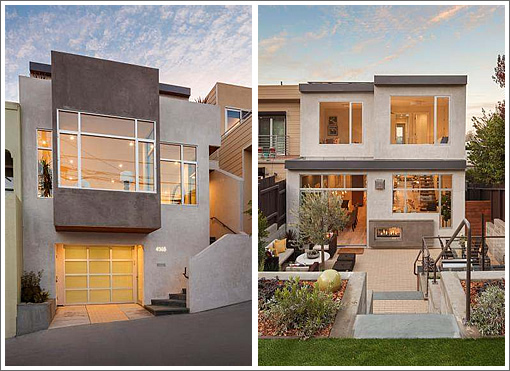 As we first wrote with respect to the rebuilt Noe home at 4365 26th Street:
Purchased as an 810-square-foot Noe Valley fixer for $850,000 in 2011, an expansion of 4365 26th Street's main floor by 540 square feet and the addition an all-new 1,300 square foot second floor were approved for the home in 2012, a project which survived a Discretionary Review.
Designed to be LEED Platinum certified, green features of the rebuilt home include 16 solar panels on the roof, a 1,000 gallon rainwater catchment system for irrigating the greens out back, and a reclaimed-wood floating staircase from a Warner Brother's warehouse inside.
On the market and eventually listed for $3,995,000, the sale of the four-bedroom home closed escrow this past Friday with a reported contract price of $4,000,000.