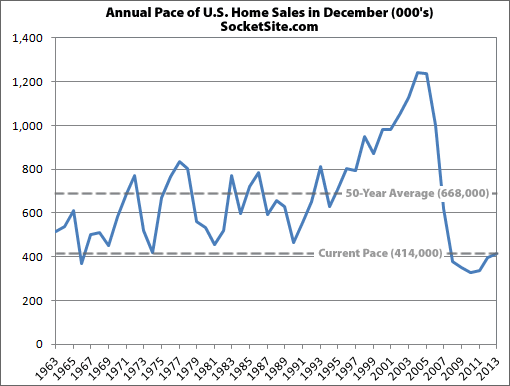 The seasonally adjusted annual pace of new single-family home sales in the U.S. dropped to 414,000 in December, down 7.0 percent from 445,000 in November but 4.5 percent above the December 2012 pace of 396,000 and the strongest December since 2007 when the pace measured 619,000. The December pace peaked at 1,242,000 in 2004.
An estimated 428,000 new homes sold in 2013 versus 368,000 in 2012, up 16.4 percent.
Down 2.8 percent from November to December, the inventory of new single-family homes for sale in the U.S. is currently up 14 percent year-over-year.