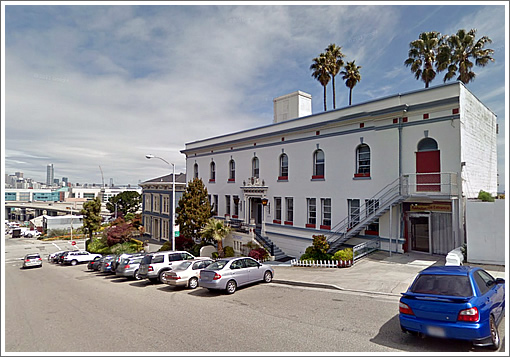 With the owner retiring, the 42-bed Mission Bay Convalescent Hospital at 331 Pennsylvania Avenue will be shuttered on February 24 and the historic Potrero Hill property will be sold.
While a buyer has yet to be identified, according to The Potrero View and the broker handling the sale, it's "probably condos" in the works.
Designed by Frederick H. Meyer, the three-story concrete building was constructed by the Bethlehem Steel Company in 1916 and first served as the Union Iron Works Hospital.