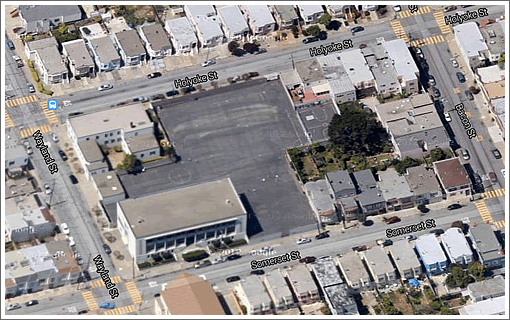 The Alta Vista School moved from 3,500 square feet of start-up space in 2012 to a one-acre Portola campus at 450 Somerset Street with a three-story school building of 23,000 square feet, a two-car garage, and a paved play yard which doubles as parking for the adjacent church.
With a current enrolment of around 160 students, the school has drafted plans to raze the garage along Wayland and construct a second three-story building of 21,000 square feet on the site with classrooms, administrative space, and a landscaped green roof with open space for the students. The paved play yard would be reconfigured with play/sports areas, a garden and new landscaping. A parking pad for six cars would be provided at the rear of the site.
With the proposed addition, the Alta Vista School would be able to accommodate an enrolment of up to 420 students.