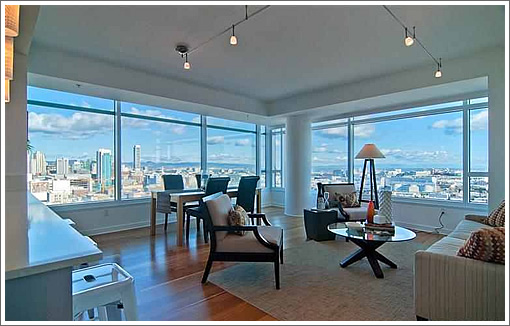 The 1,146 square foot southeast corner condo on the 18th floor of the 22-story SOMA Grand was first purchased for $1,160,000 in 2008. Nine months ago the condo resold for $1,198,000 and then three months ago the two-bedroom hit the market listed for $1,289,000.
Reduced to $1,269,000 last month, the list price for 1160 Mission Street #1806 was just reduced again, this time to $1,199,000 which is $1,000 more than its purchase price of nine months ago or 3 percent more than in 2008.
Do keep in mind that the SOMA Grand's homeowners association has filed suit against the building's developer, builder, and architects as we first reported six months ago, which is why the "pending litigation" box is checked on the listing.