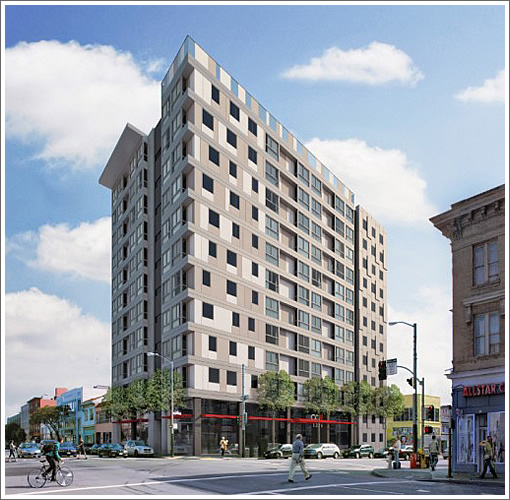 Unless an appeal is filed within the next few hours, the permit to demolish the one-story building on the southwest corner of Mission and Ninth will be issued, clearing the way for San Francisco's first micro-unit building to rise and be ready for occupancy in 2015.
Originally proposed as student housing, the 11-story building to be constructed at 1321 Mission Street and dubbed "SoMa Central" will have a total of 160 market-rate units, 120 of which will be so called micro-units with as little as 220 square feet of space.
And yes, that's 220 square feet in total, including the closets and bathroom.