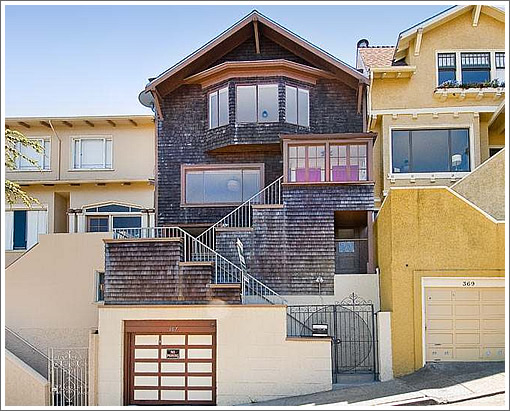 Having been listed for $1,399,000, it shouldn't come as any surprise that sale of 367 Liberty Street sold for well "over asking" with eleven offers as the list price was at least $400,000 less than what the seller was actually seeking according to a plugged-in source.
With a reported contract price of $2,200,000, however, the "57 percent over list price" stat for the Liberty Hill home with "expansion potential" and big views might still raise an eyebrow or two.
Then again, maybe it won't as remodeled homes on The Hill have been rather hot with the home in front having sold for $3 million in 2012 as did the hidden home behind to which a million-dollar-plus remodel is in the works.