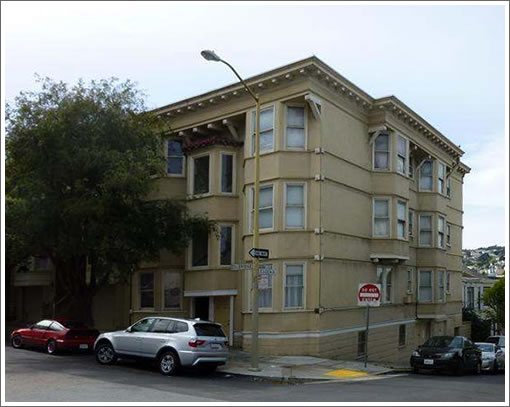 The six-unit Bernal Heights building at 300 Coleridge is on the market for $1,850,000.
With all six two-bedrooms occupied by rent controlled tenants, most of which are protected and paying low rents, the gross income for the building is estimated at $89,575 which includes $8,400 in income for the four car garage and an average apartment rent of $1,127 per month. The building's current expenses are estimated at $34,734 a year for a CAP rate of just under 3 percent at current rents.
While the current owner "will not deliver vacant, Ellis act or evict any tenants," the building is being marketed by the listing agent as "suitable for buyers willing to Ellis act and develop as TIC units or a long term future rental units."
Keep in mind that TIC conversions in buildings with five or more units must go through the state subdivision process and evicted tenants by way of the Ellis Act can file for the first right to return to their units for a period of ten years, during the first five of which they are entitled to sign a new lease at their original rents.