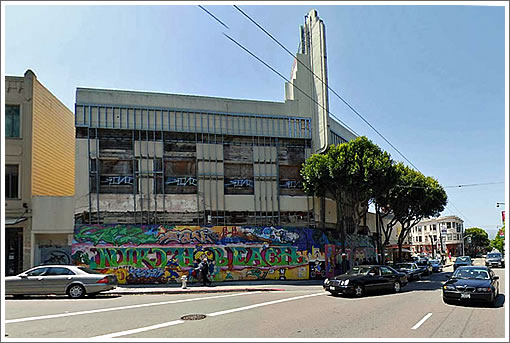 As we reported last week:
While Muni has a plan to demolish the derelict Pagoda Theater and extract the Central Subway tunneling machines from the North Beach site rather than digging up Columbus Avenue for the task, they don't yet have a lease. As such, the Planning Commission's scheduled vote to approve the plan has been delayed by at least a week while Muni and blighted building owner Joel Campos continue to negotiate.
Not exactly negotiating from a position of strength, Muni has agreed to pay Campos $3.15 million in rent for a 24-month lease. In addition, Muni will pay for the demolition of the Pagoda Theater and ask San Francisco's Planning Commission to declare the site a Special Use District, clearing the way for the five-story Palace at Washington Square to rise.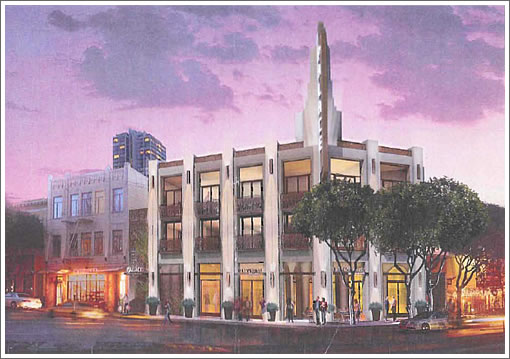 ∙ Pagoda Theater Demolition Vote Delayed Until Muni Has A Lease [SocketSite]
∙ Demolition Of Derelict North Beach Pagoda Theater Set For Approval [SocketSite]
∙ A Plan For San Francisco's Central Subway To Stop In North Beach [SocketSite]