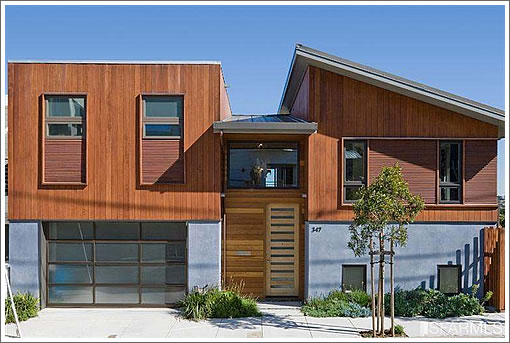 The vacant Bernal Lot at 347 Mullen Avenue was purchased for $399,000 in June of 2008 and returned to the market for $599,000 in 2009 with fully approved plans for the 3,000 square foot contemporary home pictured above and inside below: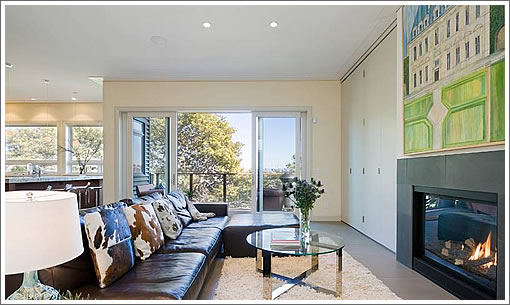 While the asking price was eventually reduced to $474,000 by the end of 2009, the lot never resold, but the house was built and has just hit the market listed for $1,695,000.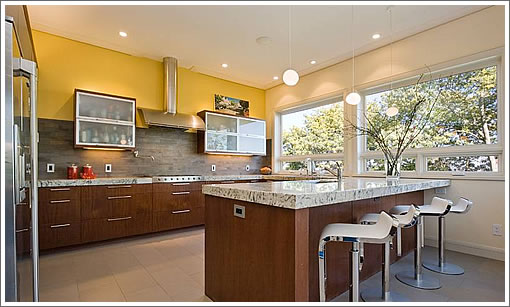 There are four bedrooms and three and one-half baths.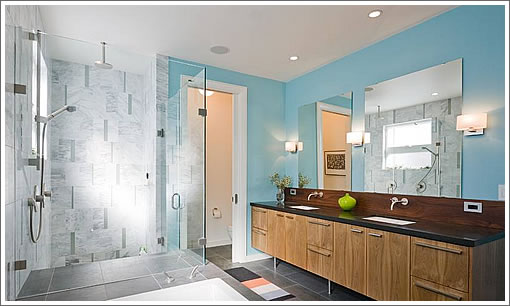 There's a three car garage in tandem.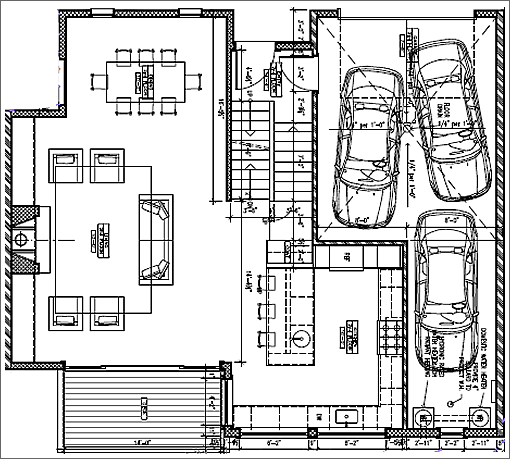 It's just across the street from the truly modern home at 306 Mullen. And yes, the original kitchen layout blueprinted above was refined.
∙ Listing: 347 Mullen (4/3) 3,000 sqft – $1,695,000 [347mullen.com]
∙ Modern Architecture Hits The Market Up On Mullen (306 Mullen) [SocketSite]