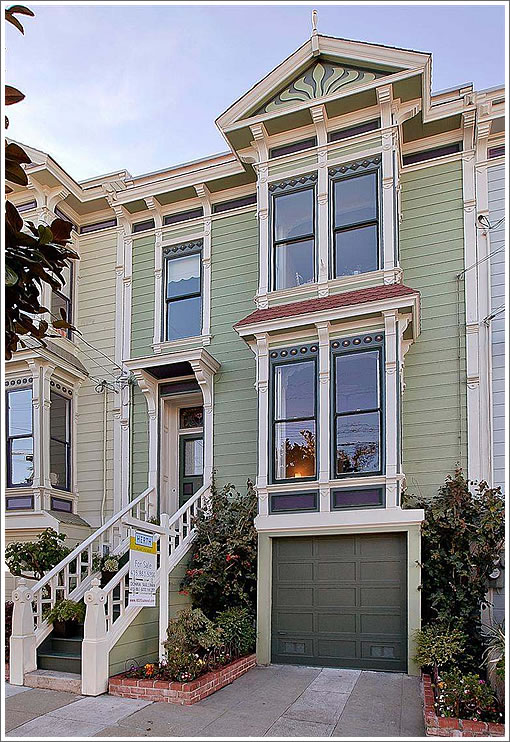 The living room mural within 832 Diamond Street was commissioned by the late August Coppola, former Dean of Creative Arts at San Francisco State, brother of Francis Ford Coppola, and father of Nicolas Cage.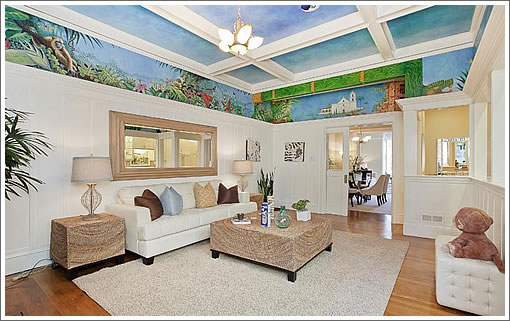 Having owned the home from 1990 to 1995, Coppola commissioned "Ambos Mundo" (Both Worlds) to commemorate the 500th anniversary of the Columbus Voyages in 1991:
The original mural is heavily focused on Aztec symbolism highlighted by the rendering of "Quetzalcoatl" along the beam running East to West and is particularly important in the history of the Spanish "discoveries" in the New World as many natives assumed the conquistadors were a representation of this god. The majority of the mural was done by Emmanuel Montoya, Lesley Ruda added to the north and south walls and Michael Dute contributed the Mission and faux beam above the fireplace.
Purchased for $437,500 in 1990, Coppola sold 832 Diamond for $455,500 in 1995. The since remodeled home is now back on the market and listed for $1,795,000 with a new kitchen off the living room and the mural intact.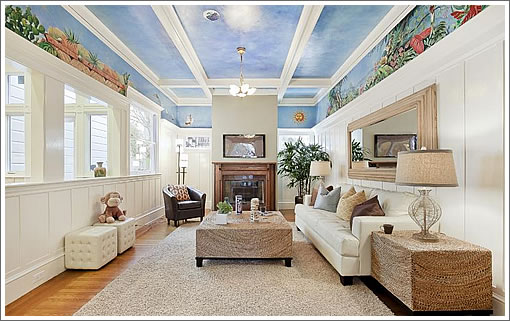 ∙ Listing: 832 Diamond (3/2.5) 1,921 sqft – $1,795,000 [832diamond.com]