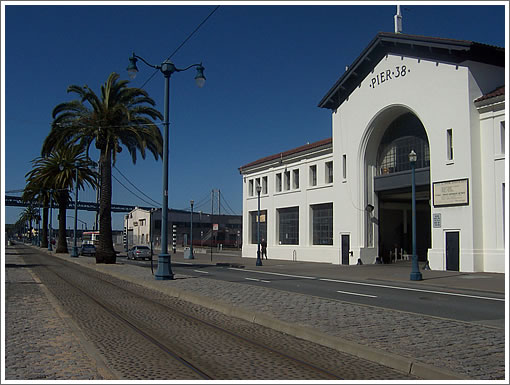 Bids to rehabilitate the Pier 38 bulkhead structure and a portion of the Pier 38 shed, the pier from which a whole host of startups and two venture capital firms were evicted last year, are now being sought with a deadline of February 22, 2013 to respond.
From a plugged-in tipster who attended the pre-bid conference last week and questions the Ports direction and approach:
The Port Commission directed the Port staff to get the front part of the pier (the "bulkhead building") re-tenanted as soon as possible. If the Port had recovered from the previous tenant debacle and resolved two issues – litigation over an outstanding loan against the previous lessee and the removal of three boats parked illegally at Pier 38 – they could conceivably move forward with developing the whole pier.
As it stands, it's kind of half-baked (at the direction of the Port) because respondents are being asked to develop the front of something while kind of ignoring the back half. Oh, and the respondents can "optionally" submit qualifications for developing the whole pier.
In the opinion of our tipster, the Port "should seek resolution on the outstanding issues so Port staff can create a complete development package, rather than put lipstick on a pig through a large tenant improvement." Feel free to proffer an opinion of your own.
∙ Pier 38 Bulkhead Rehabilitation Project RFP [sfgov.org]