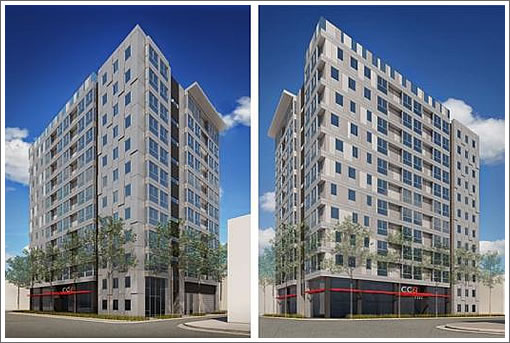 As we first reported this past March:
Per San Francisco Building Code Section 1208.4, the smallest legal dwelling unit in San Francisco must have living room of at least 220 square feet (20.4 m2) in addition to a separate closet and bathroom.
As proposed and sponsored by Supervisor Wiener, Section 1208.4 would be re-written to reduce to the minimum legal living room in San Francisco from 220 to 150 square feet while restricting residency of said units to no more than two persons.
While the amendment would still reduce the minimum legal living room in San Francisco to 150 square feet, a clause has since been added requiring the total area of the unit to be no less than 220 square feet "measured from the inside perimeter of the exterior walls of the unit and shall include closets, bathrooms, kitchen, living and sleeping areas."
San Francisco's Board of Supervisors are scheduled to vote on the amendment tomorrow.
Continued by San Francisco's Board of Supervisors three times since without a vote, the amended amendment is once again scheduled to be reviewed, and possibly adopted, by the Board this week.
Keeping a close eye on the vote, Panoramic Interests which has proposed to build an 11-story high-rise at 1321 Mission at the corner of 9th Street, the old Guitar Center building, with 200 micro-apartments designed for students and averaging 260 square feet: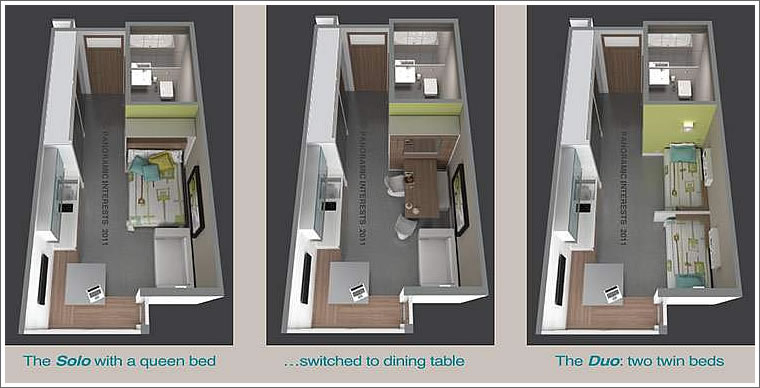 Click the floor plans above to enlarge.
∙ 32 Percent More Or Less Efficient In San Francisco As Proposed [SocketSite]
∙ Amended Definition of Efficiency Unit Amendment [sfbos.org]
∙ 32 Percent More Or Less Efficient In San Francisco Part Two [SocketSite]
∙ 1321 Mission Design [dwellwellgroup.com]