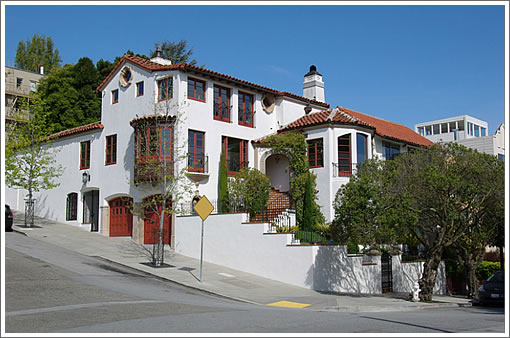 When 740 Church Street first hit the market in April listed for $5,250,000 including the undeveloped lot at 222 Cumberland, a number of plugged-in people estimated the lot to be worth $1 million.
Having sold for a combined $5,250,000 in August, the recorded value for the house at 740 Church Street was $4,275,000 while the lot at 222 Cumberland was recorded at $975,000.
As best we can tell, it wasn't Facebook, Zynga or other web 2.0 money behind the purchase which was financed with a $2 million mortgage and line of credit for up to $1.3 million more, but professional services to the tech industry are in play.
And no, the buyers aren't from overseas. In fact, the buyers are from two blocks away, having purchased 366 Liberty for $2,575,000 in 2009, the sale of which we featured at the time and a property we wouldn't be surprised to soon see returned to the market.