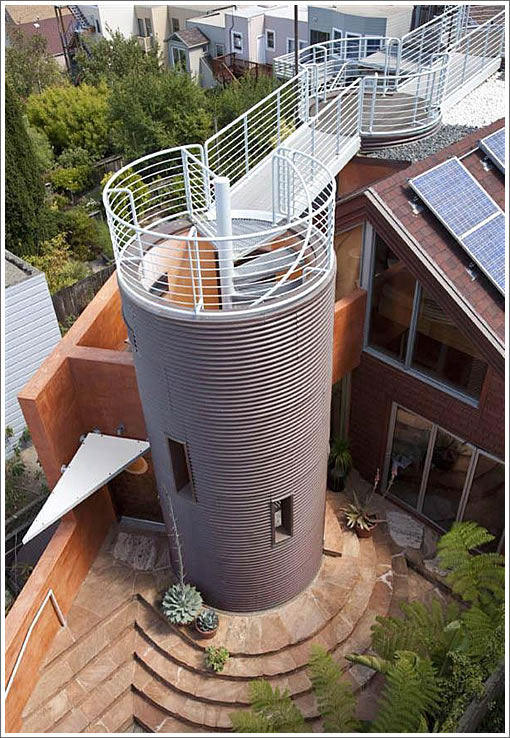 From the architects behind the rebuilding of 467 Duncan up in Noe Valley:
The Stiebeck Residence is a 3000 SF San Francisco residence. The home is situated in a hilltop location with distinct views of San Francisco's picturesque skyline and surrounding neighborhood. The building can be characterized as using "San Francisco Formalism" to its creative approach. This approach combines the geometries and functions of neighborhood Victorians and the site's original cedar shingle clad cottage.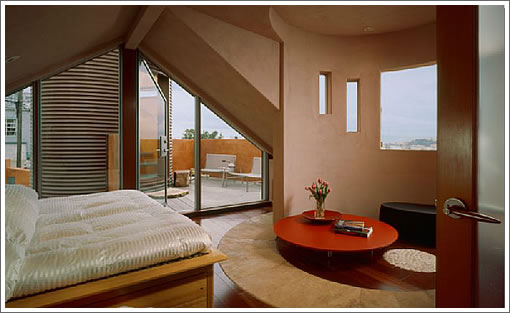 Circular, rectangular and triangular forms that are seen in surrounding cylindrical bays, turrets, rooftop window watches and angled roof pitches are combined and reinterpreted in a way that responds to the scale and view corridors of the neighborhood.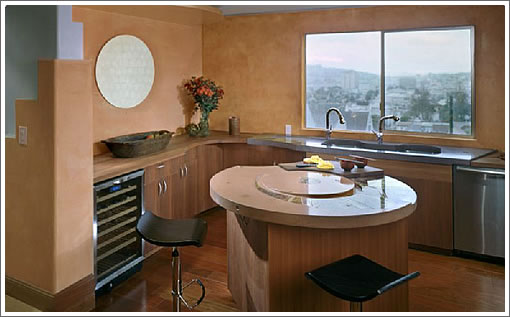 The building also responds to client's deep appreciation for the use of natural materials with the exterior of the building using corrugated copper panels at the cylindrical bays, cedar shingles and hand troweled plaster and the interior's use of Hickory and Brazilian Cherry floors, Travertine and pebbled stone foor inlays, concrete counter surfaces at the kitchen and various plaster treatments the wall surfaces.
Purchased as a two-bedroom cottage canvas for $644,500 in 2001, the rebuilding of 467 Duncan commenced in 2004, solar panels were added in 2005, and the modern Noe home is now back on the market and listed for $2,200,000 as a four bedroom with three baths.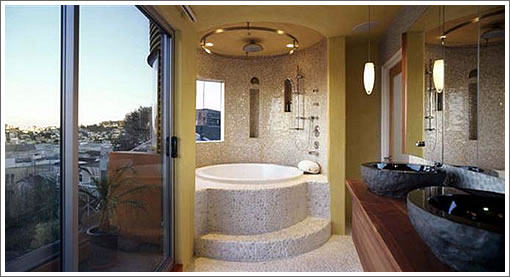 ∙ Listing: 467 Duncan (4/3) 2,847sqft – $2,200,000 [via Redfin]
∙ Logue Studio Design [loguestudiodesign.com]