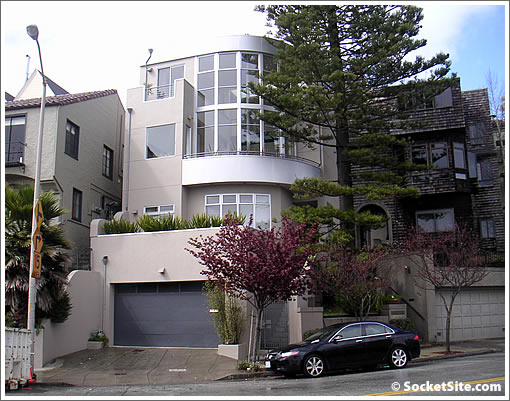 As we wrote about 438 Roosevelt when it was on the market in 2007 asking $2,995,000:
Get over the choice of exterior paint and get inside: big windows, views and lots of light; a steel and glass staircase; an open kitchen with bomber appliances and access to the patio/garden; and a three car garage.
Repainted, relisted and reduced to $2,495,000 in 2010, the property was withdrawn from the market near the end of 2011 last asking $2,295,000. It's now back and listed anew for $2,449,000 with two bedrooms and parking spaces versus the previous three and three.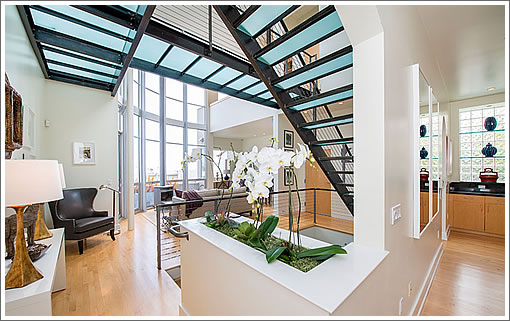 Once again, the lot upon which the house now sits was purchased for $500,000 in 1999, and the new home first sold for $2,275,000 in 2002 having been listed for $2,850,000.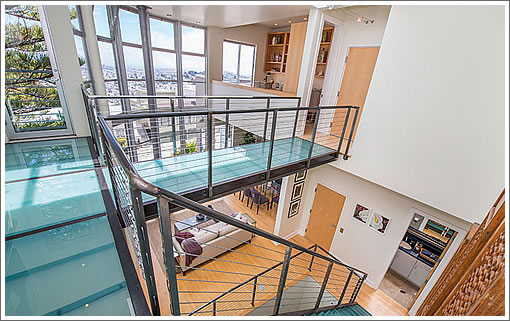 ∙ Listing: 438 Roosevelt Way (2/2.5) – $2,449,000 [438roosevelt.com]
∙ More Monday Morning Modern (Or Is It Contemporary?) [SocketSite]
∙ The Green Is Gone At 438 Roosevelt [SocketSite]