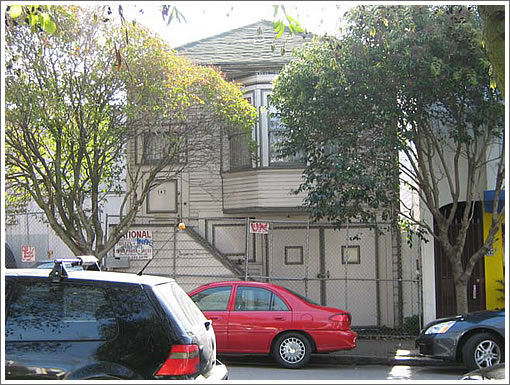 Approved for demolition in 2003 and having sat in neglect since, it was a year ago we first plugged you in to the initial designs for the proposed four story building to rise at 147 South Park. Originally scheduled to be reviewed six months ago, a couple of Planning Commission hearings were postponed in order to provide additional time for the developer "to refine the design and…overall proposal" in conjunction with the Planning Department.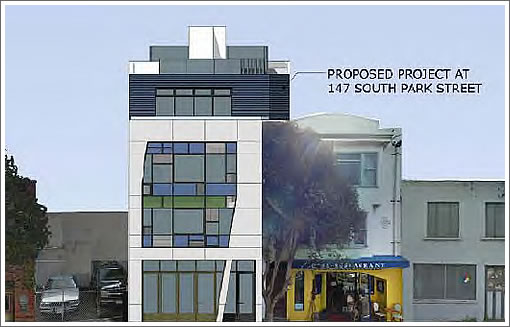 The proposed replacement structure is a four-story, 40 foot high, two-unit multifamily building with a ground floor commercial space identified as an eating and drinking establishment. The Project proposes to meet the usable open space requirement on site, through the provision of open space on decks at the 3rd floor, 4th floor and the roof.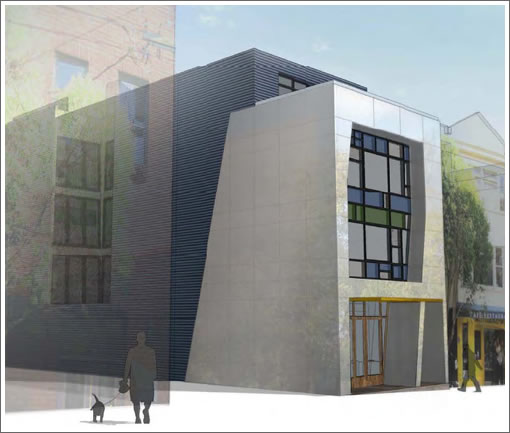 The Project will provide one off-street parking space designated for the ground floor commercial use and one off-street parking space for a dwelling unit. Automobile access is from the rear of the lot, on Varney Place, and away from South Park Avenue.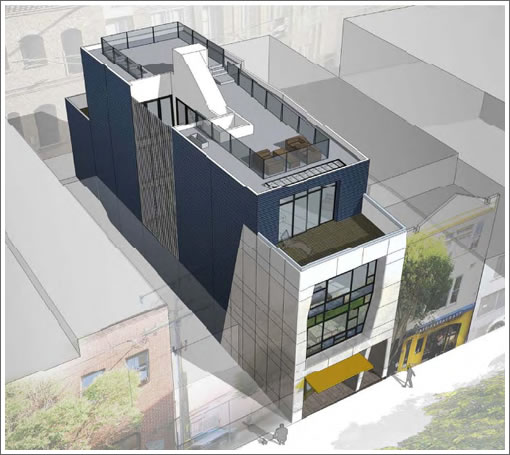 In addition to the approximately 2,133 square foot ground floor commercial space fronting on South Park Avenue, a three-bedroom residential unit would be located on the second floor while a four-bedroom unit would occupy the third and fourth floors.
The Planning Department recommends the Planning Commission approve the project as long as façade finish materials are less reflective than rendered and the fourth floor is set back 15 feet from the main building wall, "as is standard for any proposed floor whose height exceeds those on adjacent structures."
Credit Geddes Ulinskas Architects for the design.
∙ 147 South Park As Proposed Within The South Park Historic District [SocketSite]
∙ 147 South Park: Designs And Planning Commission Hearing Packet [sfplanning.org]