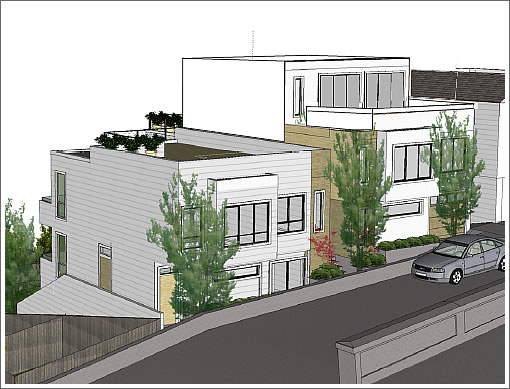 As is now proposed, two single-family homes will rise on the lot spanning 54-60 Peralta.

As originally proposed, two two-unit buildings with a total of 1,495 additional square feet of living space (and an extra floor at 60 Peralta) would have risen, but the plans were opposed by both neighbors and the Bernal Heights East Slope Design Review Board.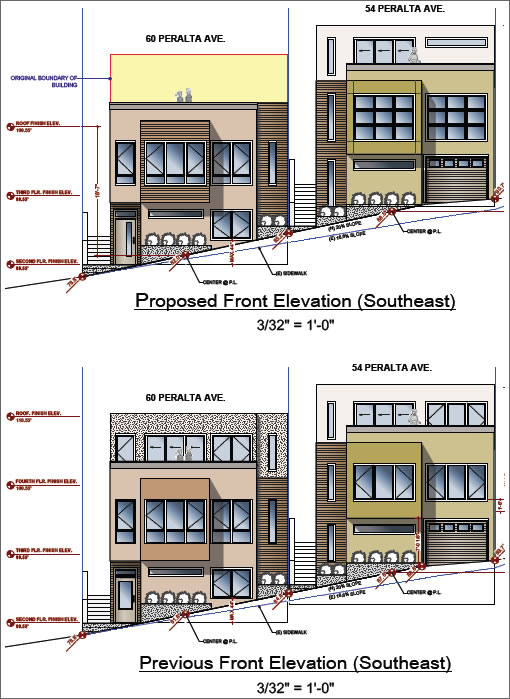 The Design Review Board's primary concern: a lack of adequate off-street parking for four units which "is an important provision for reducing [a] project's reliance on neighborhood parking." Based on the unit downsizing the Board no longer formally opposes the project.
The neighbors, however, continue to object to the project and question the functionality of the turntable driven four-car garage to be shared by the two homes as proposed.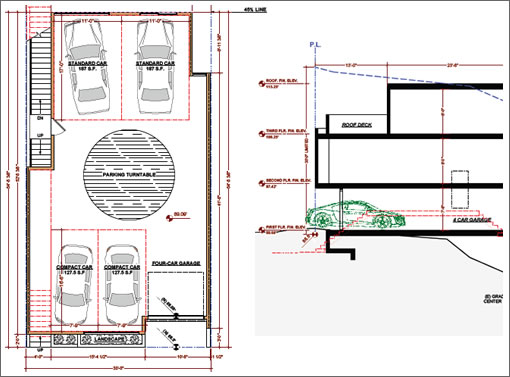 On Thursday, San Francisco's Planning Commission will hear the neighbors' objections in the form of a formal Discretionary Review request, the Planning Department recommends the request is ignored and the project be approved.