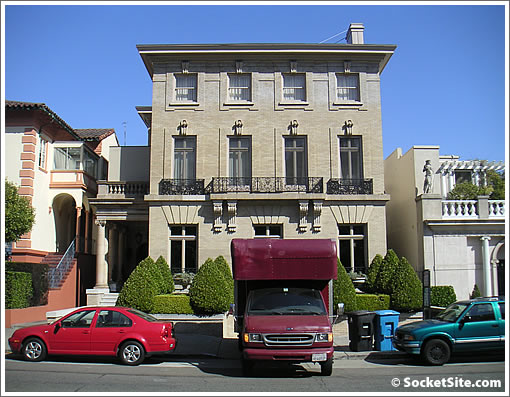 Designed by Julius Kraft and built in 1902 by Wells Fargo Bank President Isaias Hellman as a wedding gift for his daughter, 2020 Jackson Street served as the makeshift headquarters of Wells Fargo following San Francisco's great quake and fire in 1906.
A 1991 Decorator Showcase home, details from which remain in the formal dining room and throughout, in 2004 the 10,900 square foot property was purchased for $22,500,000 by the Catherine Schwab Revocable Trust.
Recently emptied, it's a plugged-in tipster that catches the Arthur McLaughlin trucks coming and going as the property quietly prepares to publicly hit the market with a splash, most likely in a week or two.
UPDATE: It's a plugged-in reader that gets the credit for discovering a treasure trove of photos from when the property was last on the market. Get 'em while you can.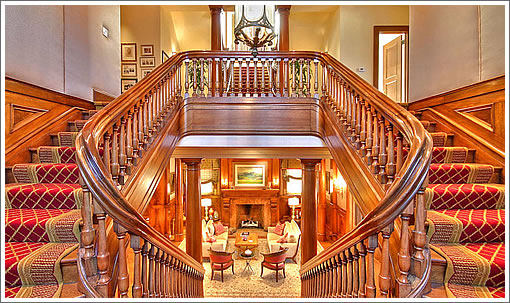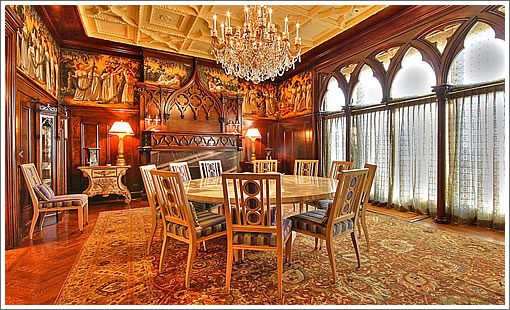 ∙ Isaias W. Hellman [wikipedia.org]