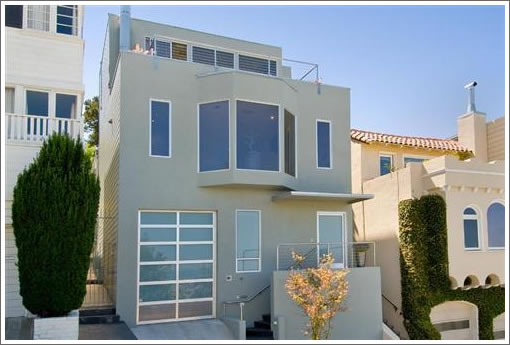 A plugged-in tipster moving to San Francisco and searching for a house reports:
On February 28, 716 Sanchez Street hit the market with a list of $2.45M for the 2100 sqft house. That comes to a whopping $1187/sqft which is way out of whack with both comps and listing in the neighborhood.
When I checked back on March 2, the listing had been "updated". The only change was that the number of square feet was removed! I suppose that's one way to make the place look more reasonably priced.
The fully renovated 716 Sanchez had first been listed for sale in 2008 asking $2,650,000 ($1,262 per square foot) having been purchased for $1,175,000 in 2003 as a much less modern 1,250 square foot home.
∙ Listing: 716 Sanchez (3/2) 2,100 sqft – $2,450,000 [716sanchez.com] [MLS]