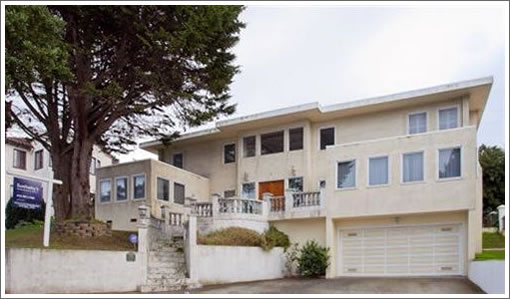 As we wrote about 1365 Portola Drive this past January when listed for $1,149,000:
The property failed to sell in 2008 when listed for $1,950,000 or $1,699,000 in 2010. And at the time of its foreclosure this past August, open loans on the property totaled $1,795,000 and included a first for $1,120,000, a second for $425,000, and third underwritten in 2009 for $250,000.
Sure, that "Grand Curb Appeal" is from a busy street, but that's why the 3,000 square foot remodeled St. Francis Wood home only fetched $1,325,000 back in May of 2002 (15 percent more than its current list price).
The sale of 1365 Portola closed escrow yesterday with a reported contract price of $1,180,000. Yes, that's three percent ($31,000) "over asking" but ten percent ($145,000) below its sale price in 2002 and fifty-two percent ($615,000) below what was borrowed against the property by the end of 2009.
∙ 1365 Portola Drive: An Apple In The St. Francis Wood Of Trees [SocketSite]