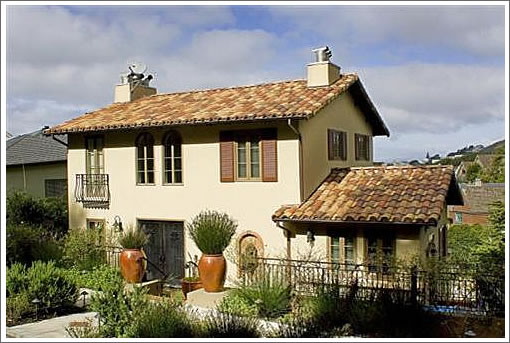 From the listing for 250 Santa Paula Avenue:
This work of art was originally designed by Angus McSweeney, a prominent San Francisco architect who is credited with the design of several residential high-rises in Russian Hill, Nob Hill, and Pacific Heights; as well as his collaboration with several other accomplished architects on the building of St. Mary's Cathedral on Gough. McSweeney and his bride Beryl moved into the home after it was built in 1925.
Wilke Colter, a San Francisco attorney and his family, purchased 250 Santa Paula from McSweeney, and then eventually left it vacant for 25 years. Now it has been lovingly restored into an engineering masterpiece and an inviting and luxurious home.
Asking $2,995,000 in 2008 and relisted at the same price a few times since, the St. Francis Wood home is now back on the market as a "short sale" listed for $2,399,000.
UPDATE: A tip of the hat to a plugged-in reader who saw it coming back in 2009.
And to clarify, the home sold for $910,000 in 2003 following its 25 year vacancy and prior to its big renovation ($815,000 in permitted work alone).
In 2005 a $2,000,000 loan was taken out on the property while two months ago another loan for $2,183,044 was recorded which we're assuming was used to pay off the 2005 note (which was in default). If not, someone has some splainin' to do.
∙ Listing: 250 Santa Paula Avenue (5/6) – $2,399,000 [863katy.com] [MLS]