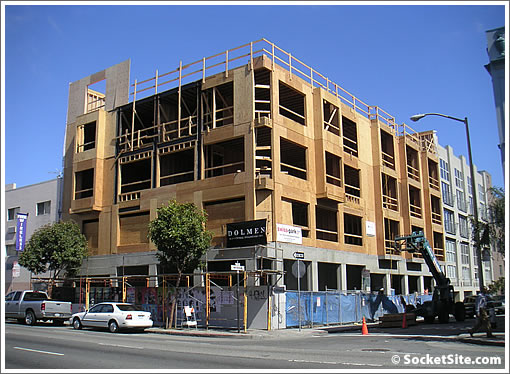 To answer a reader's question, the building rising at 121 9th Street will consist of 20 residential units over 800 square feet of ground floor commercial and 17 parking spaces.
As the corner of 9th and Minna looked before and briefly a parking lot in between: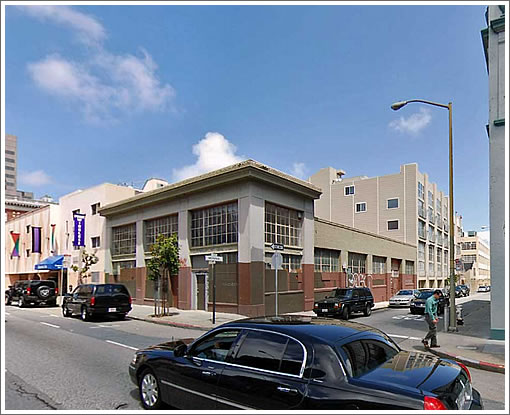 In terms of how the building is expected to look when finished, we're still looking for a rendering. Tipsters?