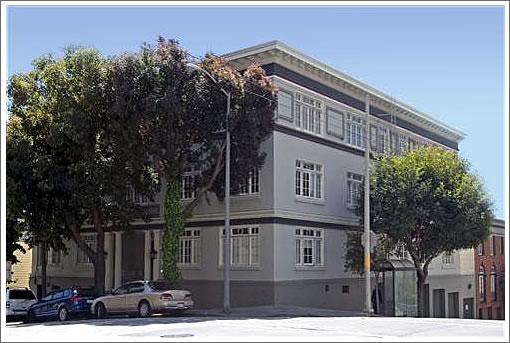 As we wrote in February of 2009:
Apples-to-apples sales tell us the most about how the market is moving, but non-sales can provide some hints as well.
And while 2155 Buchanan Street #9 is in contract up in Pacific Heights (purchased for $1,000,000 in June 2006, listed for $950,000 in November 2008, last asking $885,000), the listing for the "reduced to sell!" and vacant 2155 Buchanan Street #7 has expired without a sale (purchased for $899,000 in July 2005, listed for $960,000 in August 2008, asking $850,000 at expiration).
Perhaps we'll soon see a sign in the window for number seven and another unit of rental inventory to be absorbed. We'll keep you posted on the contract price for number nine.
UPDATE: After 24 hours off the MLS as "expired," the listing for 2155 Buchanan #7 has been turned back on. No adjustment to the price (still asking $850,000) and now an official 186 days on the market (but we'll call it 185).
As plugged-in people know, the sale of 2155 Buchanan #9 closed escrow on 2/26/09 with a reported contract price of $925,000, representing a 7.5% decline in value from June 2006 ($893 per square foot) to February 2009 ($826 per square). The listing for 2155 Buchanan Street #7 was withdrawn from the market in April 2009 without a sale at $850,000.
Today, 2155 Buchanan #7 returned to the market asking $899,000 ($825 per square).
Keep in mind that three weeks ago the sale of the two-bedroom 2155 Buchanan Street #8 ("elegant top floor corner unit in sought after location") closed escrow with a reported contract price of $800,000 ($777 per square). It had last been listed at $820,000 having been purchased in July of 2004 for $832,000 ($808 per square).
And then there's the 1,035 square foot 2155 Buchanan #2. As a plugged-in tipster notes, the ground floor two-bedroom was purchased for $750,000 ($725 per square) in December 2005 and sold in August 2008 for $955,000 ($923 per square). Yikes or yeah depending on whether one was buying or selling at the time.
UPDATE: A resident tipster's opinion with respect to the top floor #8: "Best unit in building: faces away from hospital and Sacramento bus stop." Again, sold for $777 per square foot three weeks ago (4 percent under its 2004 price).
∙ Listing: 2155 Buchanan #7 (2/1) 1,090 sqft – $899,000 [MLS]
∙ Checking In On Two Pacific Heights Apples: 2155 Buchanan Update [SocketSite]
∙ A Pacific Heights Apple Up In The Tree: 2155 Buchanan #9 [SocketSite]
∙ Another Shot At A Ripening Pacific Heights Apple: 2155 Buchanan #9 [SocketSite]
∙ San Francisco Rental Market Weakness: SocketSite Readers Report [SocketSite]
∙ A Bell Rings And An Apple Closes Escrow In Pacific Heights [SocketSite]