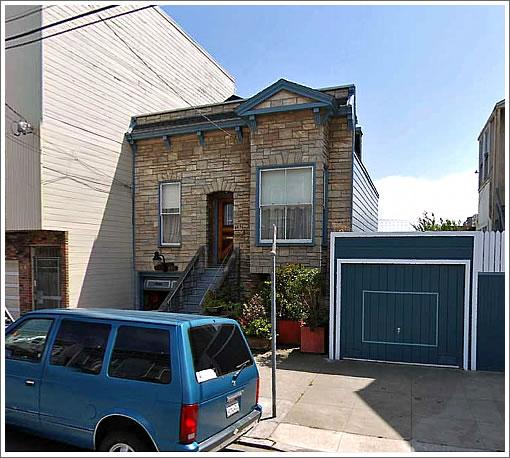 Officially it's a $1,750,000 "horizontal and vertical extension" of 485 Elizabeth, a 1,098 square foot single-family home that's on its way to becoming two foot single-family dwellings (numbers 485 and 489) over four parking spaces in total.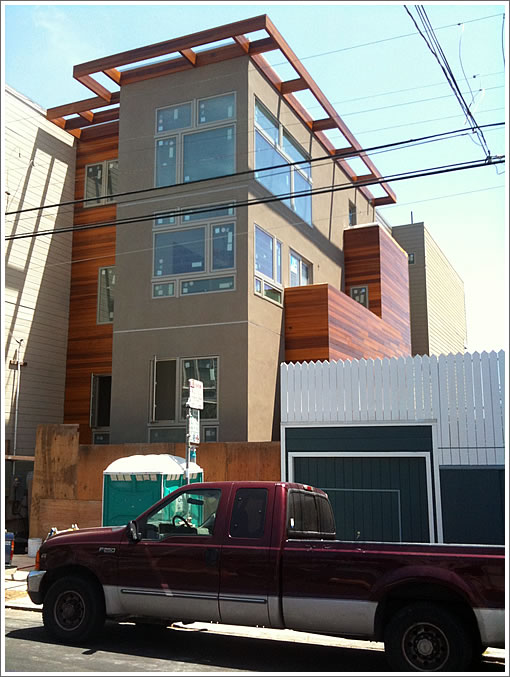 The property was purchased for $1,400,000 in April 2008 with the stipulation that the seller deliver 311 approval to build two 3,000 square foot units on the lot. The seller had purchased the property in November 2005 for $860,000 with no such stipulation in place.
We're assuming it's speculative development and the two homes will be coming soon. Would any plugged-in readers care to claim and share the inside scoop?