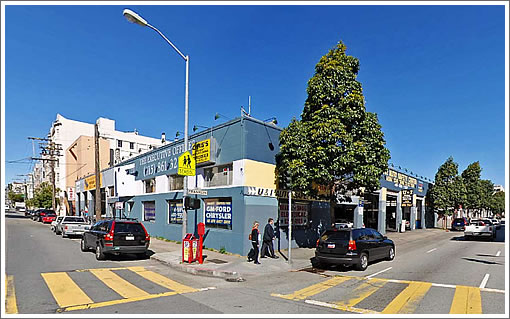 A year ago SFJAZZ announced plans to raze the auto body shop at 205 Franklin over in Hayes Valley and replace it with a 40-foot-tall center for jazz performances, classes and its administration headquarters.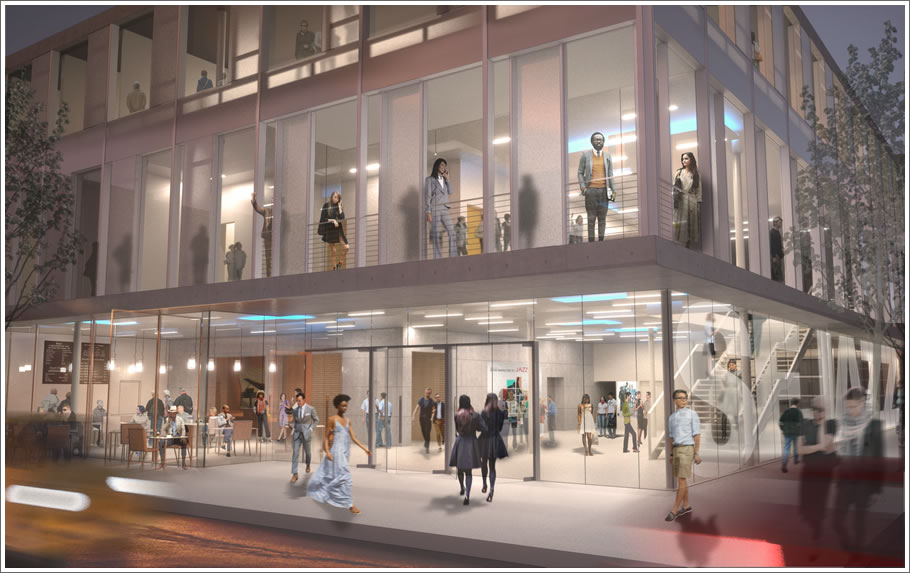 Today we present Mark Cavagnero's designs (click image above to enlarge) for the proposed 35,000 square foot Center at the corner of Franklin and Fell featuring "a state-of-the-art auditorium with flexible seating for 350 to 700."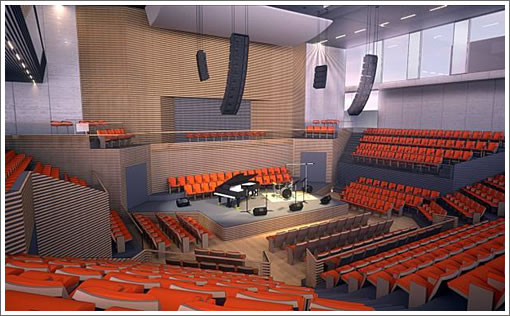 Also inside the envelope, an 80-seat multi-purpose Ensemble Room; three rehearsal spaces; a digital learning lab; and a sidewalk-level restaurant/café.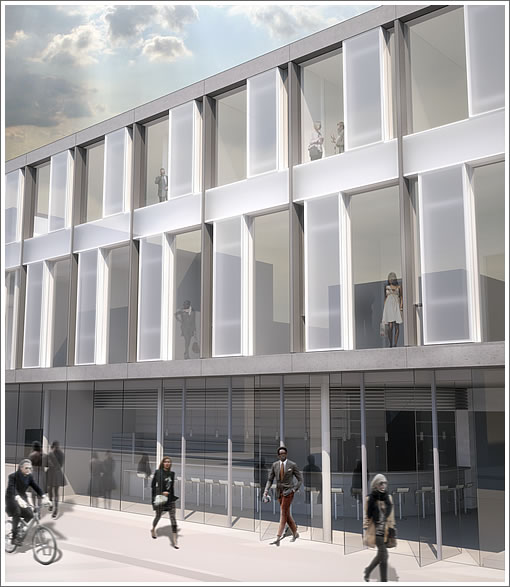 SFJAZZ is shooting for LEED Gold certification for the Center.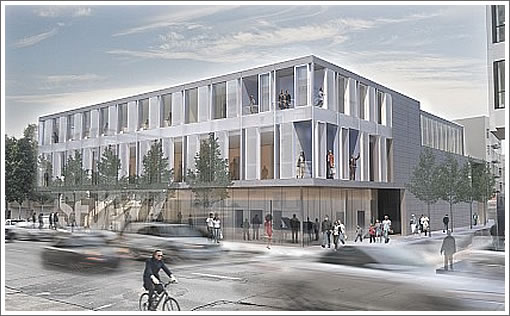 And the plan is to break ground in the summer of 2011 and open as early as 2012.
∙ SFJAZZ [sfjazz.org]
∙ SFJAZZ Snubs San Francisco's "Jazz District," Targets Hayes Valley [SocketSite]
∙ Mark Cavagnero Associates [cavagnero.com]