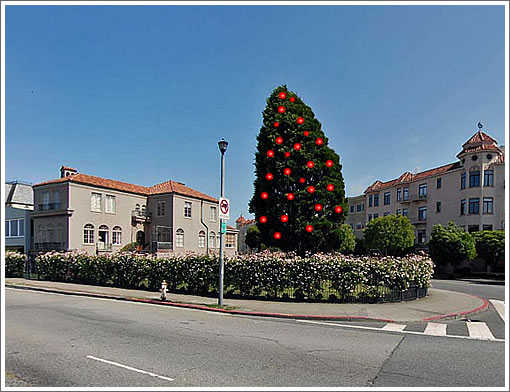 Its 7,531 square foot oversized corner lot along Marina Boulevard makes it hard to miss. And we've always been rather keen on the 4,170 square foot four-bedroom home as well.
Purchased for $2,800,000 in 2001 and refinanced in 2002 with a $1,800,000 note, 485 Marina Boulevard was scheduled to hit the courthouse steps on 12/24 with $1,848,366.41 owed on said loan. At least it was the last time we checked.
And although we'd be surprised if it actually goes to auction tomorrow, consider it an early Christmas present if it does and you're plugged-in and prepared.
We'll see you next week to wrap up the year.
UPDATE: As expected, it appears as though any auction has indeed been postponed until 2010. And perhaps that first isn't all that's owed. Cheers.