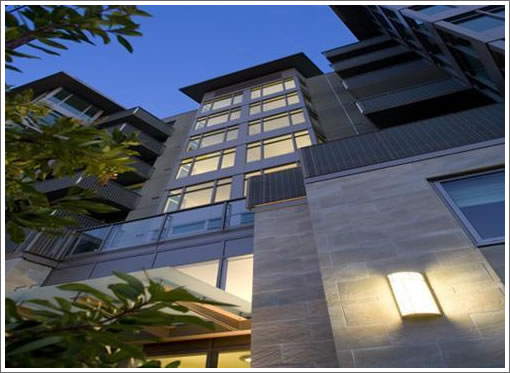 According to the sales office there are only six new condos left to be sold at The Hayes (55 Page). And there are only two units currently listed for sale on the MLS (one of which is a two-bedroom penthouse re-sale asking $998,000 or $665 per square foot).
UPDATE: A bit of plugged-in insight on the aforementioned penthouse unit:
This unit shown is/was also listed for rent. I checked it out and while very nice, I didn't like that the whole place is carpeted. Owner/agent said it was previously rented to a banking couple who had lost their jobs and moved to Sac. Said they had been paying over $5000 for rent, then was listed at $4500 when I saw it, and recently saw it listed at $4200 I think.
Now asking for $4,000.
∙ Listing: 55 Page #820 (2/2) 1,500 sqft – $998,000 [MLS]
∙ Magnificent Penthouse w/excellent city view [Craigslist]