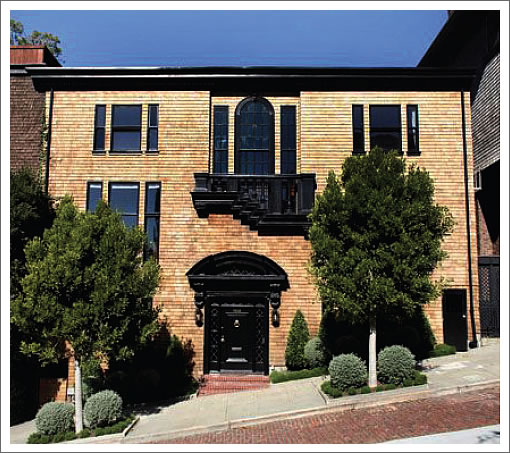 The Julian Waybur House at 3232 Pacific Avenue is a "Historic [Ernest] Coxhead Shingle-Style Home with Presidio and Golden Gate Views." And while it wasn't in bad shape "before," it's now down to the studs and awaiting a "green" renovation.
Coxhead's signature redwood paneling remains in the living room and the celebrated staircase has been restored off-site and is now ready for re-installation and finishing in place.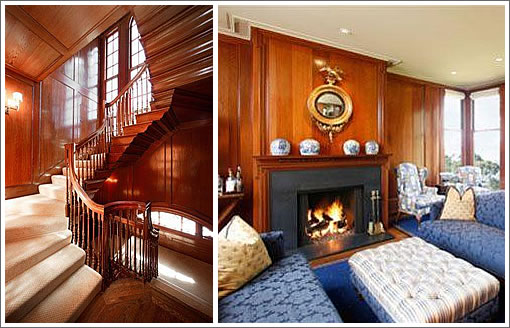 Included in the offering are preliminary plans by Page and Turnbull to create a luxury "green home" consisting of: 3 bedrooms, 3 full and two-half baths, living room, formal dining room, gourmet kitchen with breakfast area and recycling center, media room and study.
Full details, history and plans for 3232 Pacific are on a "special website," the address for which we somehow managed to surmise.
UPDATE: As a plugged-in "sleepiguy" notes, after the "before" but before any "after" there was an "in-between" (a.k.a. a fire).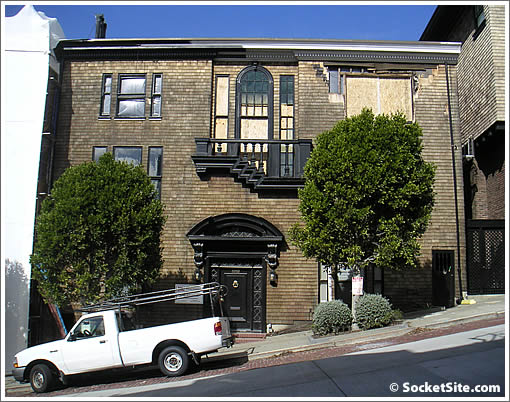 ∙ Listing: 3232 Pacific Avenue (3/4) – $2,500,000 [MLS] [3232pacific.com]