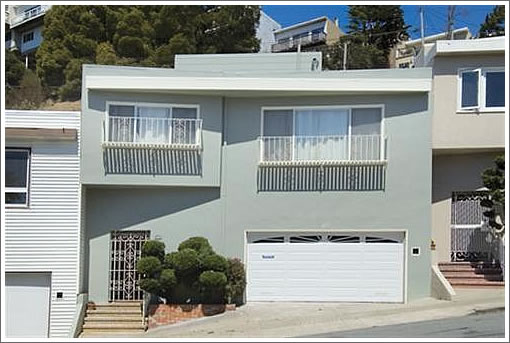 From the plugged-in listing agent for 835 Foerster:
We received an offer several months [ago] for $855,000. It took months to negotiate this sale price with the lenders (both a 1st and a 2nd), not to mention other costs such as back taxes, expenses, commissions, etc., etc…
The lenders unfortunately took too long to approve the payoff (and their losses), and the buyers just pulled out of the deal, citing personal and financing reasons. So yes, the lenders did approve the $855,000 price, but since the contract was submitted several months ago, we've experienced a big market shift.
We lowered to asking price to $788,000 [yesterday] and hope to take a new offer(s) to the lenders, and re-open negotiations.
As we said, while a seller and lender might agree, it's that third party (i.e., the buyer) that really matters. Once again, purchased with loans totaling $950,000 in July of 2006 up in Miraloma Park (District 4). And as always, thank you for plugging in.
∙ Listing: 835 Foerster (3/2.5) – $788,000 [MLS]
∙ While Those Two Agree, It's A Third That Really Matters [SocketSite]