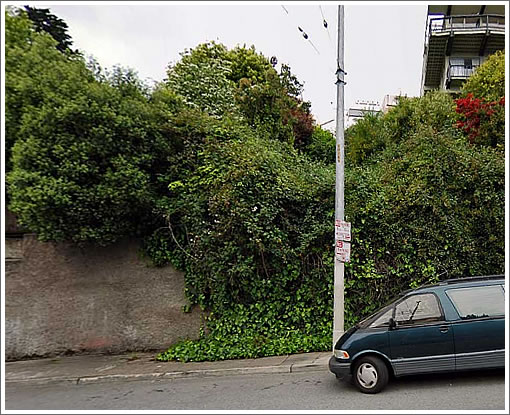 Not yet officially listed (nor inventory), but coming soon and testing the waters at a price of $2,795,000. The all new 1391 Clayton Street boasts one wine cellar, two decks and two master suites, a total of four bedrooms, and a four car garage.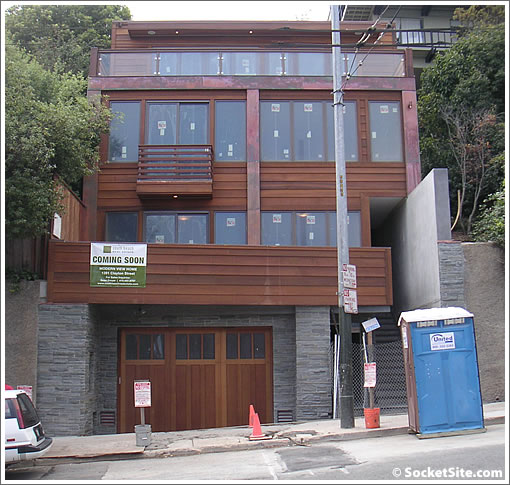 UPDATE: Additional insight from a plugged-in reader:
I live two blocks above this place and have watched it from the start. About 3 weeks ago one of the guys doing the stone work on the lower exterior allowed me to look inside the house. They didnt have any cabinets up in the kitchen yet but I could see the hardwood floors and the house has been fully wired. The best part of this place are is the amazing views, and from every level of the home. There is also an elevator in the home so you dont have to take all the steps. The bathrooms were done nicely. The stonework is phenomenal and the main bedrooms had seperate shower, tub, double sinks and also wired for sound. I didnt see the sauna stated on realtors site but the house had a lot of space and it might not have been completed yet. The garage is bigger than 4 cars so either that is where the wine cellar will be going or maybe some sort of gym or workout room. I would say you can fit 6 cars in easy.
UPDATE: And even if you're not interested in the house, perhaps you'll be interested in a conversation about the siding.