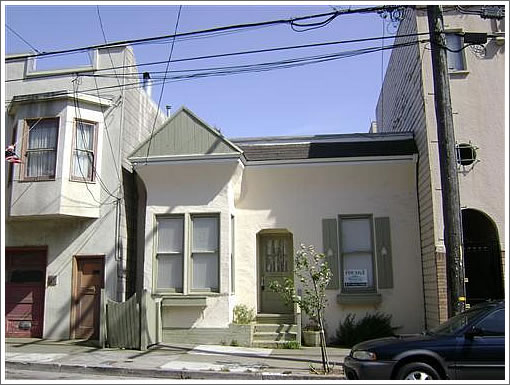 It's a plugged-in tipster with a good memory that notes another price cut for the bank owned 461 Chenery in Glen Park. The property was first noted by a SocketSite reader in May soon after it was bought back by the bank on 5/12/08 for $601,343 and subsequently listed on 5/19/08 for $669,900.
After a month on the market the list price was reduced to $629,900, after another month to $599,900, and after another month (five days ago) to $539,900. As best we can tell, the pre-bank owner had purchased the property for $485,000 in January of 2003 (and had pre-spent a bit of that "appreciation").
From our tipster (and prior to anyone wrongly screaming "schadenfreude!"):
Interesting to see what it goes for given that it is very much walking distance to BART.
Huge fan of the site and bought a house in the Glen Park area 13 months ago. Jealous of this listing price for sure but let's see where the sale price comes in because it is still well above 2 bedroom rent for cash flow.
Oh, and the current Zillow "Zestimate": $776,500 (with a "low" of $628,965).
∙ Listing: 461 Chenery (2/1) – $539,900 [MLS]
∙ March S&P/Case-Shiller: San Francisco MSA Declines, Top Tier Flat [SocketSite]