The individual condos can be hit or miss, but we do find the 1980's development (101 Lombard) to be underrated in terms of location, views, and setting (not to mention that it's currently undergoing some major capital improvements).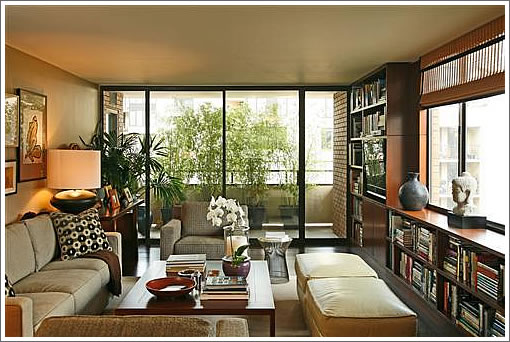 And while we haven't seen its views, and perhaps it's simply all the wood and styling of the living room, we're leaning towards "hit" for #405W, a two bedroom listed for $1,229,000.
UPDATE (4/2): 101 Lombard #405W closed escrow on 4/1/08 with a reported contract price of $1,190,000 (3.2% under asking).