Façade Before: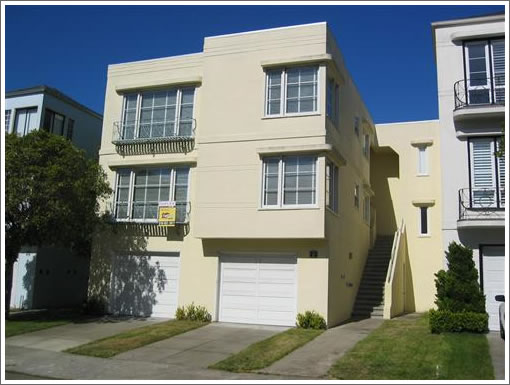 Façade After: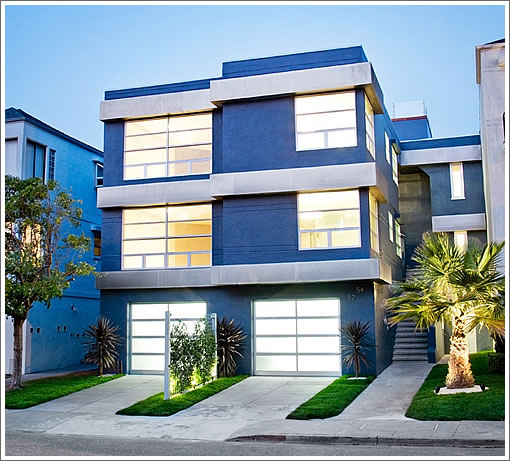 It's a top-to-bottom contemporary deco remodel of a two-unit building in Laurel Heights (52-54 Iris). And yes, it's sure to elicit strong reactions (one way or the other). A couple of features that stand out: glass entry doors, new aluminium windows and garage doors; textured walls; and a glass wrapped Ipae terrace above (with surprisingly good views).
And even if it's not your style, but you're considering a remodel of your own, do pay particular attention to the transformation of what were single bathrooms (on the main floors) into two.
Continue on for a few more before and after shots (as well as comments).

Kitchen Before: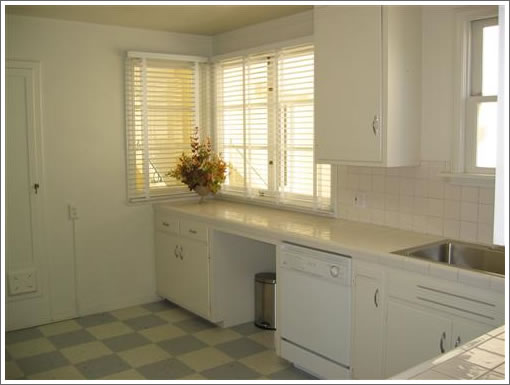 Kitchen After: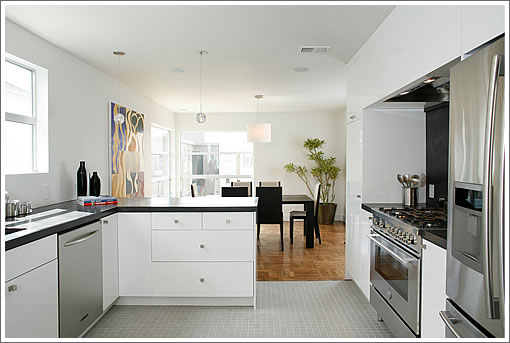 Living Room Before: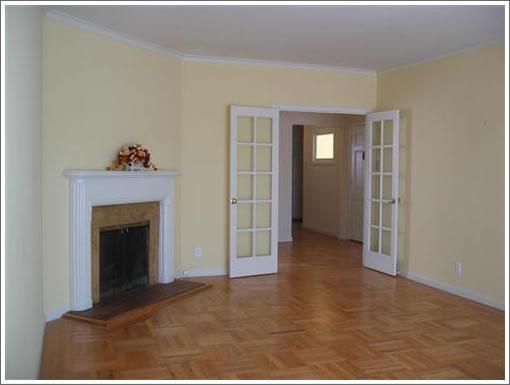 Living Room After: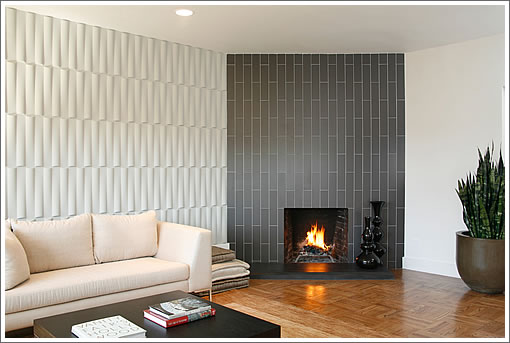 ∙ Listing: 52 Iris (3/3.5) – $1,869,000 (TIC) [decolaurelflats.com] [MLS]
∙ Listing: 54 Iris (2/2) – $1,379,000 (TIC) [decolaurelflats.com] [MLS]