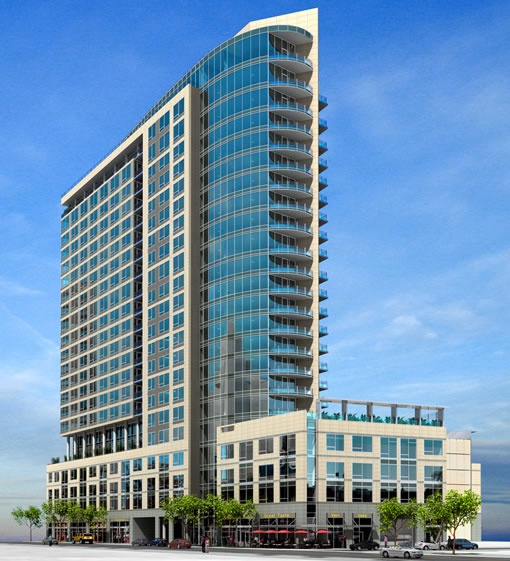 First and foremost, this new development isn't in San Francisco, it's in San Jose. And while we historically haven't ventured that far south, we're about to start logging some miles (more on this next week).
That being said, Three Sixty Residences in downtown San Jose opened its One Rincon-esque sales office featuring "a full-size model of a two-bedroom-plus-den, two-and-a-half-bathroom home" and touch screens (although no word on a signature cocktail) three weeks ago. By the numbers: 1/2/3 bedroom condos; 23 Stories; 213 units (ranging in size from 795 to 3440 square feet, and ranging in price from "the low $500,000's to over $2 million"); 2009 (spring) delivery; and 11,000 square feet of retail. Oh, and around 120 (60%) reserved (albeit $5,000 refundable deposits) to date.
A couple of other numbers: 6/14/07. As in save the date if you're either in (or interested in) the San Jose market.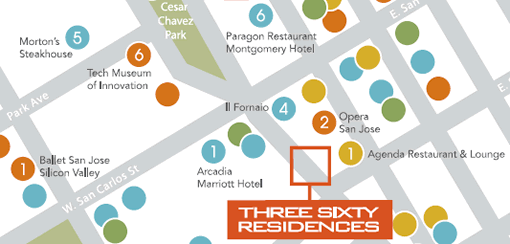 ∙ Three Sixty Residences (San Jose) [360residences.com]