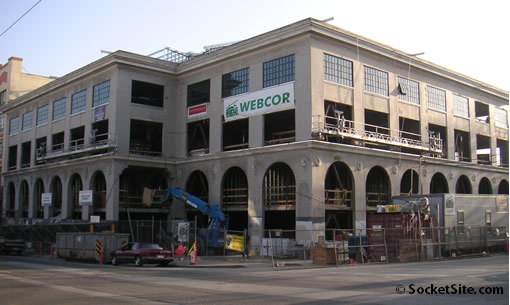 A tipster forwards floor plans and an overview of all 35 condos that will comprise One South Park. Pricing "will start in the low $600,000's" with condos ranging in size from 681 square feet (junior one-bedroom, one bath) to 2,699 square feet (three-bedroom plus den, three and one-half bath, expansive deck); sales are expected to begin in April (targeting July/August 2007 for "project completion").
And while all but one condo (#111) will be offered with parking, our tipster notes that twenty (20) of the condos will feature parking via a car "stacker" (the remaining 14 condos will feature a "deeded stall"). Our tipster wonders:
What is the impact of a car stacker on the value of these places? I would love to hear from SocketSite readers who have had an experience with a car stacker. Is it more hassle than it's worth?
Great questions (for which we have no answers or experience). Readers?
∙ 310 Townsend, One South Park, And A Tipster [SocketSite]